Best Hosting for WordPress 2016: Top 10 Companies Compared
| Host | Plan Name | Space | Bandwidth | Price/Month | Visitors |
| --- | --- | --- | --- | --- | --- |
| | WP Standard | 30 GB | Unlimited | $19.99 | 100 Million |
| | Personal | 10 GB | 500 GB | $30 | 300 Million |
| | Start Up | 10 GB | Unlimited | $3.95 | 10 K |
| | DreamPress | 30 GB | Unlimited | $19.95 | Unlimited |
| | Personal Plan | 10 GB | Unlimited | $29 | 25 K |
| | Power Plan | Unlimited | Unlimited | $7.95 | not disclosed |
| | Standard Plan | 150 GB | Unlimited | $7.95 | 200 K |
| | Neutrino | 20 GB | 25 GB | $99 | Unlimited |
| | WP Essential | Unlimited | Unlimited | $6.95 | not disclosed |
| | Personal Plan | 30 GB | Unlimited | $20 | 400 K |
Because there are so many different features offered by the top rated WordPress hosting companies, it can be really difficult to determine what you really need from a host to get a website up and running. For this reason, it is really important to have a very good understanding of what it is you want your website to do before you wade, cautiously, into the sea of hosting options.
Are you just blogging? Will you need some handholding during the set-up process? Is your site going to be selling a product or service with lots of visitor volume?
These questions are important because the answers will help you thin your list of best WordPress hosts. Do you anticipate growth in your business and therefore an increase in website visitors and transactions? Some hosts charge a fee if you exceed whatever visitor allotment your plan allows. Will your host penalize you for growth?
Some hosts have custom website builder tools for your use. Are you building your own site or will you hire a designer? Perhaps the most basic and important determinant is deciding how much money you want to spend on hosting.
These are just a few of the numerous options provided with the best WordPress hosting. You can see that it is essential to have a good idea, in advance, of exactly what it is that you want your website to do.
What is the Best Hosting for WordPress – Managed or Shared?
Managed hosting provides several important benefits over shared hosting, most notably greater speed and security. (See below for shared hosting description). Managed WordPress hosting elevates those benefits by providing a server that is fine tuned and optimized to host only WordPress. Shared hosting servers usually must be able to run not only the WordPress CMS but other platforms like Joomla, Drupal, and Magento.
The top rated WordPress hosting providers should offer some or all of the following:
Servers configured to provide better and faster performance.

Installation and automatic updating of the application software (like WordPress, for example)

Accessible and responsive 24/7 customer service via phone, chat or email with experts that know WordPress well

Regular Virus and malware scans – a more secure situation

One-click installs

At least 99% uptime

A website builder tool

Email accounts

Site migration (moving your old site from its old host to the new host)
It is likely that you will find more of these options with a managed host. Not every managed server offers ALL of these, but you should expect that the best WordPress hosts offer most of these. Expect that your monthly fee will be more than what you'd pay for shared hosting, understandably.
Shared Hosting
Shared hosting, often provided very cheaply or even for free, means that a group of websites share space on a single server and draw from the same pool of resources, mainly disk space and bandwidth. Rule #1 in this situation is that resources must be shared equally: one website demanding more than its allotted share of resources at any given time means that another website will suffer and may not be viewable. It's a very democratic system and must remain that way in order for each member to operate.
If you picture an apartment building, with shared plumbing and electrical systems, you can begin to see the concept of shared hosting: a neighbor running some sort of heavy business out of his apartment begins to hog resources – and the other neighbors suffer because of it.
Shared hosting, then, is a good situation for people whose sites won't be demanding a bunch of resources. Bloggers and small businesses, job hunters, artists: are all good clients for shared hosting.
Questions About Shared Hosting
A major concern of shared hosting is that security may be lax: shared hosts are not always running virus and malware scans. If one site welcomes a virus, it may affect the other websites on the server. If one of your neighbors begins to hang around unsavory characters, for example, then bad things could possibly happen to you or any of the other tenants. Knowing you have good neighbors can help assure that no viruses are carried into the building, putting everyone at risk.
Companies offering free or cheap webhosting are generally not doing so because they are generous souls. They are in it to make a few bucks. There are several ways that companies offering free webhosting make money:
They often place ads on all of your pages, and you will have no say in where those ads are positioned.
They have no qualms about collecting your information and selling it off. So be prepared for emails and offers from obscure places.
You should also be aware that these providers may be on a budget: they likely can't afford to bring you the latest server hardware and so it is possible that there will be occasional (or frequent) downtimes as resources become overloaded, taxed or possibly even virus-infected. Indeed, some providers may be employing very outdated software as well, which will limit your selection and use of available web applications.
Finally, the level of care and concern the host has for your endeavors is likely to be low. You are not spending money with them. They are not, therefore, likely to get too excited about helping to solve a problem with their services. Be sure to keep your data backed up!
Who Does WordPress Recommend?
A quick visit to the WordPress.org website indicates what they feel is the ideal hosting environment. They say that the best hosts support PHP (a scripting language) version 5.6 or greater, and MySQL (a popular program for storing and retrieving data) version version 5.6 or greater OR MariaDB version 10.0 or greater.
This means, when you are checking out a prospective host, they should be upfront with what version of these things they are using. If you see older versions of these programs, you may want to go in a different direction. As WordPress.org states, "these versions have reached official "End of Life" and as such may expose your site to security vulnerabilities."
As far as hardware goes, WordPress states on its site that they recommend Apache or Nginx as "the most robust and featureful server for running WordPress, but any server that supports PHP and MySQL will do."
Also keep in mind that WordPress opens up a survey on hosting several times during the year. At these times, hosts can seek inclusion as a favored host on the WordPress site by meeting certain standards. Inclusion on this list considers whether the applicant has made any contributions to WordPress.org (contributions like advancing the software in some way with a plugin, for example, or providing solutions to problems), the size of the host's customer base is considered as a factor for inclusion, as is ease of WordPress install on the host site, ease of upgrading to newer WP versions, and using up-to-date software and equipment are other, but not all, considerations.
WordPress Preferred Hosts:
Currently, there are four hosts that are recommended by WordPress: Bluehost, Flywheel, SiteGround and DreamHost.
Bluehost
For over 10 years WordPress has been touting Bluehost as a prefered host for its program. Bluehost offers introductory feature packs ranging in price from $19.99 on up to $49.99 for the first term, After that, plans range from $39.99 on up to $129.99. The entry level plan comes with one-click installs, allows 100 million visitors per month, 30 GB of storage, unlimited bandwidth, and 2 GB of RAM. They utilize SiteLock security. The company hosts over one million WordPress websites and offers 24/7 support from trained technicians. They offer an enhanced c-panel with some custom made tools.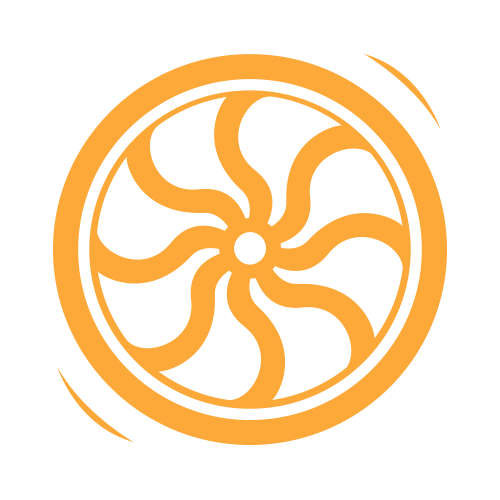 Flywheel
WordPress also favors Flywheel, which positions itself as host uniquely designed for web developers and agencies. Flywheel offers several plan tiers: Pay per Site, Bulk Plans, and is even open to customizing plans. The Pay-Per-Site tier has feature packs ranging from "Tiny" at $15 per month to Personal ($30) to Business ($75). The most popular plan is the $30 Personal Plan, which allows 300 million visitors per month, 10 GB disk space, and 500GB of bandwidth. The company offers staging sites where new features can be tested out before fully integrated and live on the website.
SiteGround
Another managed hosting site recommended by WordPress is SiteGround, which seems to be among the least expensive of the managed hosts. Their "Start Up" Plan costs $3.95 each month and includes 10GB of disk space and up to 10,000 visitors each month. The Grow Big Plan allows multiple sites, has 20 GB of space, and allows 25,000 visitors a month. This plan has some additional premium features including SuperCacher and one year of free SSL (Secure Sockets Layer) for data encryption.
Site Ground's GoGeek Plan also allows multiple websites with 30GB of space, allowing 100,000 visitors per month. With this plan, the company also says they host fewer accounts per server.
DreamHost
DreamHost fills out the last of the hosts recommended on WordPress's website. DreamHost claims 100% uptime, offers 24/7 support, unlimited disk space and bandwidth, with plans starting at $16.95. They utilize one-click installation to get sites up and running in a jiffy. They do not offer a site builder, so website newcomers may need a bit of hand-holding to get through set-up and construction.
Who Else Is Out There?
WPEngine
WPEngine has garnered a lot of attention for its dedication to managed WordPress hosting. WPEngine's plans run anywhere from $29.99 on up to $249.99 and above for high end custom requirements. WPEngine's Personal Plan starts at $29.00 and has 10GB storage, unlimited data transfer and 25,000 visitors per month. The company claims to be four times faster than the competition.
WPEngine's Professional Plan allows not one, but ten installs, 20 GB of storage and is $99.00 per month. The top of the line Business Plan allows 25 installs, 400,000 visitors per month and 30 GB of storage. There are actually several unpriced tiers over and above the Business Plan: Premium and Enterprise levels that promise even more installs, visitors and disk space – the company encourages a phone call in this instance in order to work with the customer on developing a more customized plan. WPEngine also utilizes a staging site for developers to test out changes before they go live.
InMotion
InMotion offers an optimized WordPress hosting experience on three levels: Launch comes at an introductory price of $5.99 ($7.99 later) for unlimited disk space and bandwidth and free SSD. Features increase with the Power Plan at $7.99 ($9.99 later) and Pro Plan, $13.99 ($15.99). InMotion offers $250 in advertising credits with each package. The company also touts its in-house site-builder, BoldGrid.
HostGator
HostGator offers a Starter Plan, their recommended Standard Plan, and a Business Plan. The Starter Plan, at $5.95, offers a single site with a 25,000 visitor limit. This plan offers 50 GB of storage and 1 GB back ups. With the Standard Plan, at $7.95, you get 2 sites, 200,000 visitors per month, 150 GB of storage and 2 GB of backup. For $9.95 the Business Plan offers 3 sites, 300,000 visitors and 3 GB of backups. These prices all reflect the deepest discounts for signing on for a three year term.
Page.ly
Page.ly offers monthly plans from $99 per month up to $1,249. Obviously, for these fees, this choice is not necessarily for those who just want to write a personal blog (unless, of course, the blog is about carefree spending). Page.ly aims for those deeply committed to high volume commerce. Their large stable of clients includes Visa, Crate & Barrel, Comcast, Disney and even Facebook. Page.ly, then, is known as a hosting site that can scale and that provides top notch customer support and solutions.
Page.ly's $99 Neutrino plan offers 5 sites, 20 GB of storage, 25 GB of bandwidth. They will do two free site migrations and offer a 30 day money back guarantee. The substantial next step up to the VPS-1 plan ($499), allows 30 websites with 50GB storage and 200GB of bandwidth. The company places no limits on the number of customer visits – so no penalties or fees to worry about if volume suddenly spikes. Page.ly claims that 81% of customer tickets are resolved within two hours.
iPage
iPage touts itself as "the best value in town." While their $3.75 per month Starter Plan is enough to get you up and running, their WP Essential Plan at $6.95 per month adds in enhanced security features and a support plan that includes WordPress experts. This pricing requires a multi-year commitment – not unusual for introductory offers. iPage provides curated WordPress themes, plugins and an easy to use customized control panel. This plan also includes a daily backup, unlimited mailboxes, unlimited disk space. They offer Weebly as a website builder.
Media Temple
Media Temple offers its entry level Personal managed WordPress hosting plan beginning at an introductory price of $13.40 per month for the first three months, then $20 thereafter. This plan supplies two sites with 30 GB of SSD storage space and allows 400 thousand visitors monthly. A step up, to the Studio Plan, increases its offerings to 10 sites with 100 GB SSD storage space, two million monthly visitors. This plan rings up at $40.20 per month for three months and then increases to $60.00. Additional plans are available.
Media Temple aims its services at WordPress designers, developers and bloggers; some of its biggest clients include CBS and Samsung. The company claims it uses "WordPress-certified" support working 24/7 out of their Los Angeles offices.
A Final Word…
With so many hosts and option packages being offered, it's almost as exhausting to choose a provider as it is to build a website! I hope this guide proves to be of some small help in your journey. Just remember: know thyself – know exactly what it is you want your website to do, and you will be able to eliminate some players quickly, finding your way to the best hosting for WordPress in less time.
The post Best Hosting for WordPress 2016: Top 10 Companies Compared appeared first on Blogtrepreneur – For Busy Entrepreneurs.