(Sponsored) 5 Time Saving Ideas with Intel® Optane™ Memory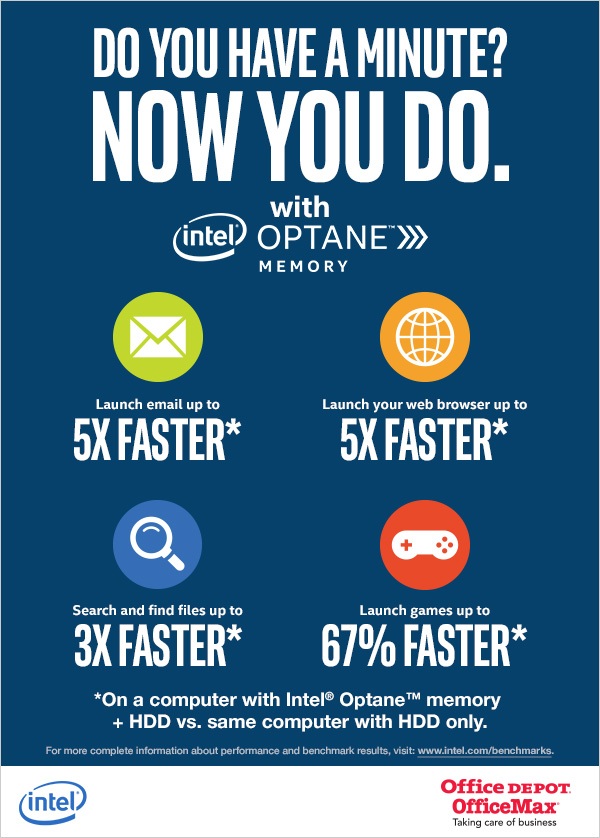 Disclosure: Post sponsored by Mirum but all opinions are my own.
I don't know about you but I really hate it when my computer is slow. I come from the old days of really slow computers, I still remember booting up my computer, going to grab a snack and drink from the kitchen, coming back and waiting a few more minutes before my computer was fully booted.
Now when my computer takes more than a split second to do any task I get frustrated. I see my kids play with their tablets and the same reaction occurs. If an app doesn't open immediately they close it and open a new app.
Intel® Optane memory is a new class of memory that delivers accelerated performance without sacrificing storage capacity. You'll be excited to know that its available at Office Depot. #IntelODHolidaySavings
Information about the current sale:
HP Pavilion Desktop with Intel® Optane Memory
HP Pavilion All-in-One with Intel® Optane Memory
Available online

Regular Price: $1049.99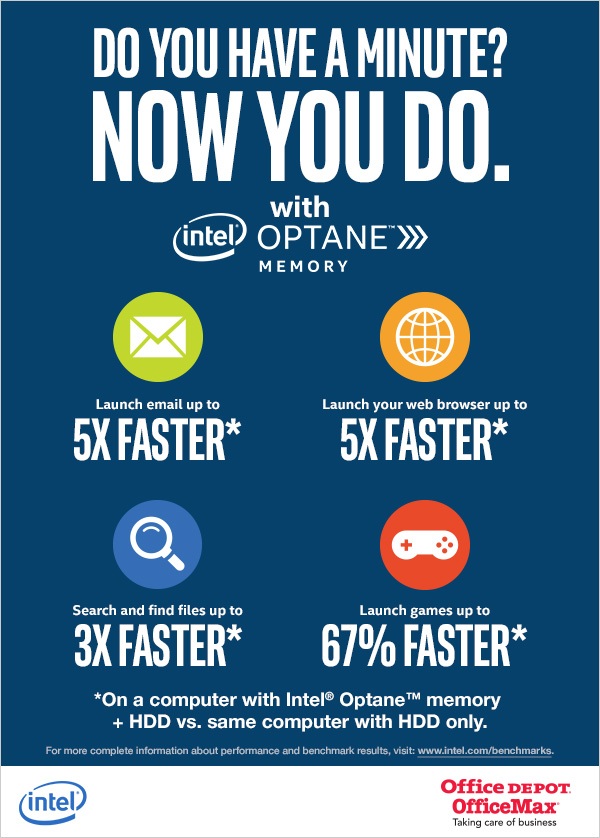 So to celebrate Intel® Optane memory I thought I'd give you some examples of what you can do with faster computer speed:
1. Open more tabs – I know that having lots of tabs open is my number 1 issue with slow computers. I want my computer to match my hand and brain speed. If I am in the middle of writing a post but I think of something I want to add or research I'll need to open a new tab. Then in the middle of that research I may need to verify a few things and open a few more tabs. It sounds crazy but I need my tabs.
2. Have more desktop widgets – I use to hate desktop widgets or apps that slow my computer down but with better computer memory this isn't a worry. So I can see the weather and news feeds without paying the price.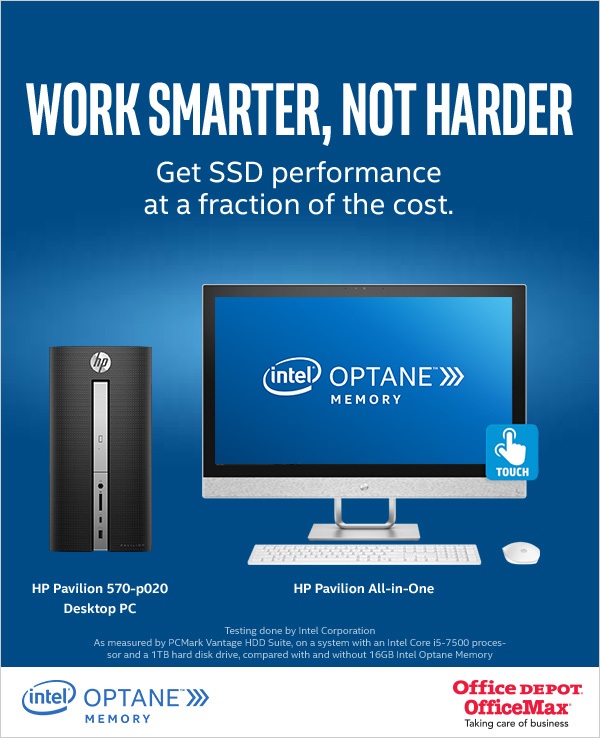 3. Nice themes – When I get a new cheaper computer I usually switch all the themes to basic or plain. This isn't a big deal to me but now that I have the excess speed and memory I can use better themes for a nice comfortable computing experience.
4. Changeable elegant background images – this was another issues similar to the themes issue. I always had to change the background image to a solid color, usually black or blue. But a nice picture of the family or other loved ones in high resolution is nice.
5. Finally play my games – This one is last but the most important. Games now days are super memory sucking applications. You got to have the best memory to play the best computer games.
Now you know what the best way to use Intel® Optane memory is so head to Office Depot and upgrade computing life.
The post (Sponsored) 5 Time Saving Ideas with Intel® Optane™ Memory appeared first on Blogtrepreneur – For Busy Entrepreneurs.