Understanding Workers' Comp in a Monopolistic State
By Rylie Holt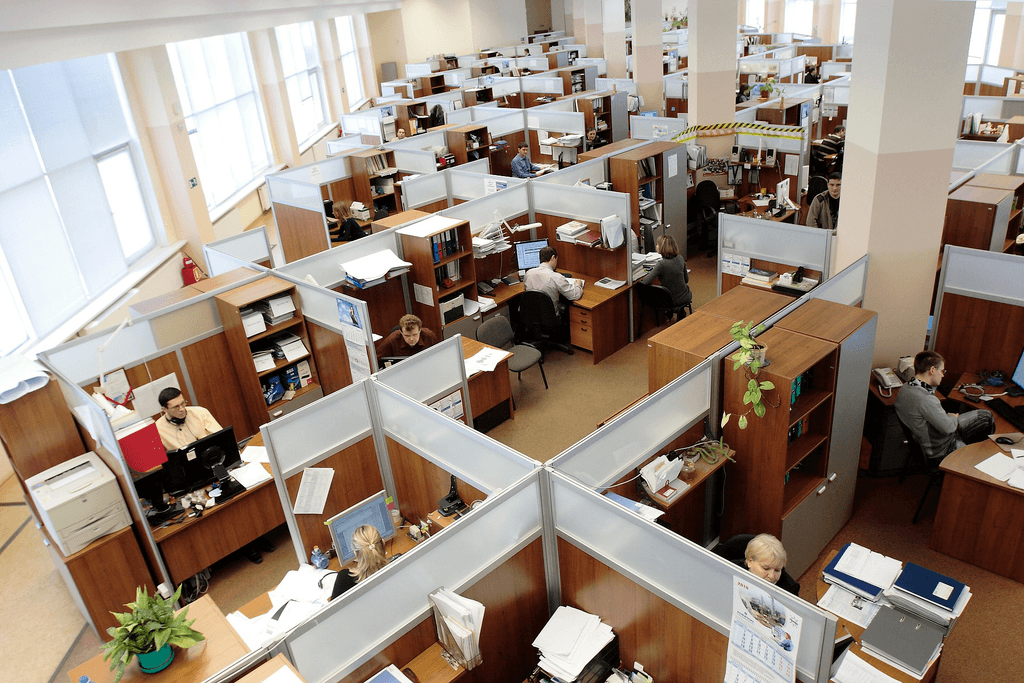 Most businesses must carry workers' compensation insurance, a type of insurance that provides benefits for employees after a work-related injury. Every state has its own laws regarding workers' comp. If you operate in North Dakota, Ohio, Washington, or Wyoming, your business must purchase the insurance from a monopolistic state fund.
States with monopolistic funds do not allow you to purchase workers' compensation insurance from a private carrier—you can only purchase from the state government-operated fund. If you operate within a state with a monopolistic fund, you'll want to know exactly how workers' comp works under these limitations.
Workers' Compensation Laws by State
Each of the four monopolistic states has its own laws and requirements regarding workers' comp insurance:
North Dakota– North Dakota's Workforce Safety and Insurancecover workers' comp for the state. Employers here must hold workers' compensation for all employees, whether they are full-time, part-time, or seasonal workers. Exemptions are for sole proprietors, partners, corporate officers, farm and ranch laborers, domestic workers, independent contractors, and a few other types of workers.
Ohio– In Ohio, the Bureau of Workers' Compensationoversees workers' comp. Businesses with one or more employees must be insured. Exemptions exist for sole proprietors, partners, LLC sole proprietors or partners, and family farm corporate officers.
Washington– In Washington, theDepartment of Labor and Industries Insurance Services Division operates the state fund. Washington requires all businesses with one or more employees to have workers' comp coverage. Exempt are sole proprietors, partners, corporate officers, and LLC members. There are some exceptions for domestic workers, maintenance and repair workers, family farm laborers under 18, and those in the entertainment industry.
Wyoming– TheDepartment of Workforce Services Workers' Compensation Division oversees the state fund in Wyoming. In Wyoming, you must have insurance for all employees, including minors and authorized aliens. You may exempt sole proprietors, partners, LLC members, and corporate officers. Casual laborers, contractors, employer dependents, and child caregivers may also be exempt from coverage.
How Do State Funds Work?
In North Dakota, Ohio, Washington, or Wyoming, you must use the state fund for compensation insurance if you need workers' comp coverage for your business. Having a monopolistic fund means that the state has a monopoly on providing the insurance; there are no private insurers to compete with on pricing or policies.
As a business owner in one of these states, you pay into the state-run fund. With that payment, you get the workers' compensation insurance that protects your employees. In states with competitive funds, the payment goes to whichever insurer the employer chooses.
If you purchase insurance through the monopolistic state fund, there are a couple of important things to know:
Your plan will not cover out-of-state workers. You will need to purchase a separate policy for any employees that work in another state.
Your workers' comp policy won't cover your legal fees should an employee wish to pursue a settlement. To get business liability insurance, you must have a separate policy or an endorsement attached to a general liability policy.
Advantages of State Fund Coverage
The main disadvantage of operating in a monopolistic state is the inability to shop around for the best policy and price. However, there are some advantages of being required to work with a state-operated, monopolistic fund:
You can save time avoiding comparison shopping.Some employers save money in this system.
If your industry is high-risk, you may struggle to find reasonably priced coverage in a competitive system.
A state-run, monopolistic fund offers you stability in insurance coverage.
What Workers' Comp Covers
Workers' compensation insurance is designed to provide employees with certain benefits if they become ill or injured. Having coverage protects workers from loss, but it also protects you, the employer, from the high costs of lawsuits.
In general, workers' compensation covers medical expenses, including hospital bills, doctor's bills, medications, treatments, and diagnostic tests. However, the specifications of what it covers depend on the situation and your policy.
In addition to the immediate need for medical care, a workplace injury can also cost an employee money in lost wages when they cannot work. Workers' comp insurance covers this as well. Your employees may also receive compensation for the cost of ongoing care if the injury or illness is long-term. In the event of a fatality, workers' comp typically pays for funeral costs.
Know the Rules and Your Options
If you run a business with any number of employees, you must understand the basic laws of workers' compensation. It can be complicated, but the consequences of not following the laws are serious. With monopolistic states, the fund gives limited options, but it simplifies a complex process of protecting your employees and your business.
The post Understanding Workers' Comp in a Monopolistic State appeared first on Blogtrepreneur.