What is an induction hot plate?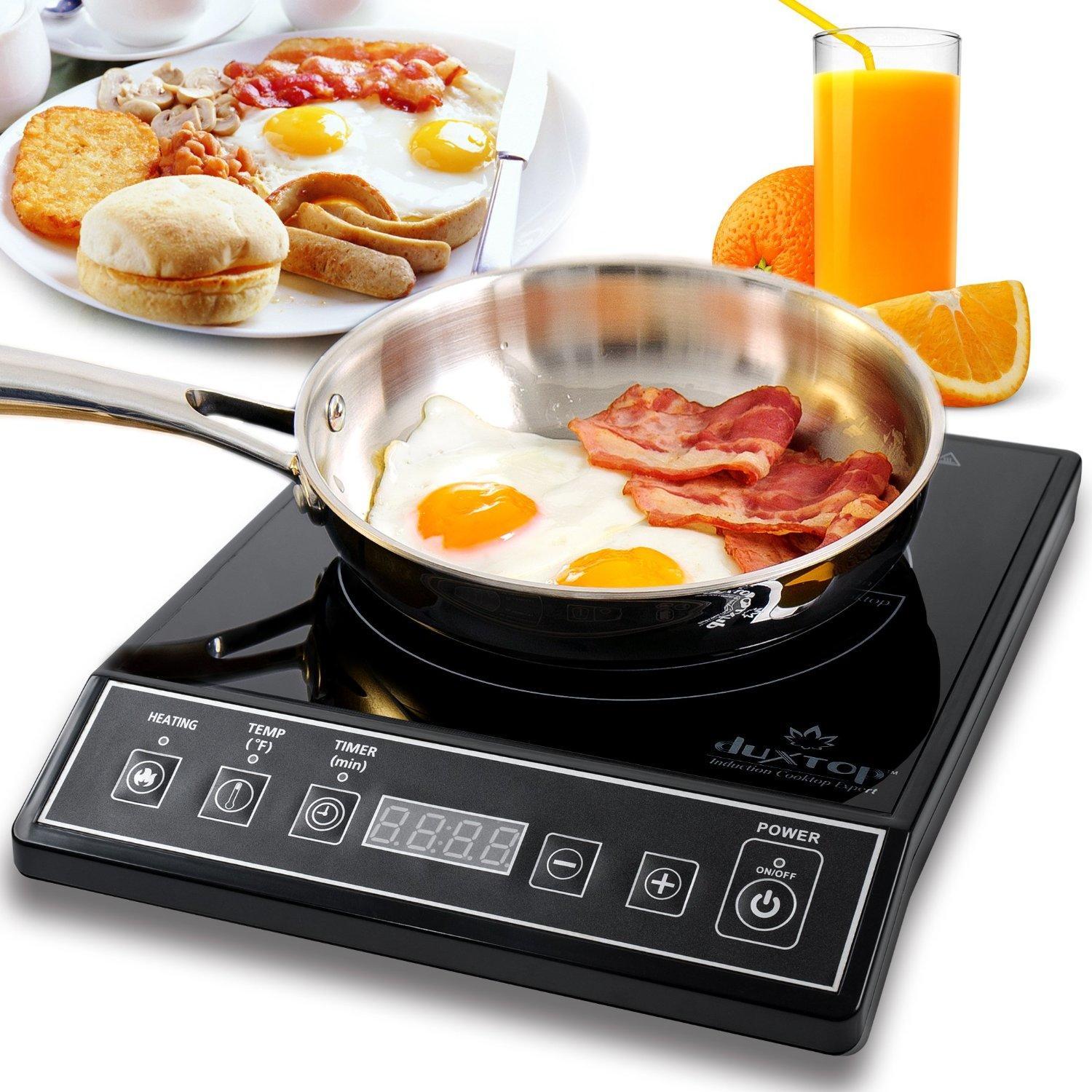 The Induction hot plate has seemed to have come onto the scene surprisingly fast even though the technology has been around for close to 100 years. It's just been over the past 10 years that manufacturers have started touting the benefits from using these devices. What makes some of the best
The KitchenPRO multifunction induction countertop is one of the leading products in this area, for good reason. It comes with ten temperature settings, 5 modes (hot pot, fry, BBQ, milk & water), auto shutdown if not pot is detected and a built-in timer. As with all induction products, be sure that you have an induction ready pot or pan for use with this or any other one you choose.
The surface on the KitchenPRO is very easy to clean as is the control panel in case you happen to spill anything across the front. The fan on the unit is on the noisier side so be aware. The display is easy to read and it shows you the current temperature setting which can be adjusted just by pressing the up and down controls. It's very light and with its small footprint it doesn't take much space.
Next up in our induction hot plate review is the Duxtop 9100 MC. Duxtop makes both induction burners and stainless steel induction ready cookware, although you don't have to use their cookware only. The 9100MC is a very versatile product which has an angled front panel, a digital countdown timer, it is lightweight and has lots of great reviews. As with the KitchenPRO, it does have a fan that puts out some noise but it's not too bad. The display on this until shows either the power level or the temperature level on the display depending on which mode you choose. The manual has a handy chart that will show you what the cooking level or temperature that each option is equivalent to.
This product is well thought of and has all the great features that you will find in most induction burners. You should find this appliance will work well in just about any situation you can use it in.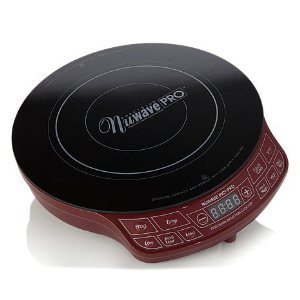 NuWave is another big brand in this product category. The NuWave PIC Pro has a large cooking surface of 9 ½ inches. It's circular in shape and has a very precise temperature increment setting which allows you to adjust the temp by 5 degrees at a time. The temperature range is from 100 degrees F to 575 degrees F.
NuWave sells these products directly but I've heard lots of complaints that they try to sell you a bunch of additional pots, pans and other accessories to get you to spend a lot of extra money. Reports are that the cookware they are selling isn't that good. You're better off to buy it from Amazon where you're going to get exactly what you ask for and a great price.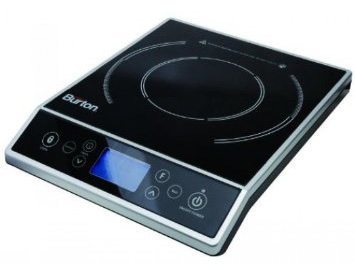 And finishing off our induction hot plate review is the Max Burton 6400. The Max Burton 6400 has a stylish design that is very appealing and would fit well with most stainless steel kitchens in most homes today. The simple to use control panel has very handy One-touch simmer and boil buttons and features a lock to hold setting.
The temperature adjusted in 25 degree increments from 100 degrees F to 450 degrees F. The sound level on this appliance is very quiet in comparison to the others we've looked at so far. Lots of good reviews make this unit stand out as one of the best available overall.
Conclusion
There are so many similarities between these induction burners that it does make it hard to choose between one over the other. Having been over and over the specifications and the reviews, the final answer is going to be really dependent on your specific needs. For general use, the KitchenPRO is a great product that will serve most purposes. But if you need more minute temperature control, then you might look at the NuWave PIC Pro instead. But whatever you choose, any of the above units should serve you well.
Here is an informative video showing how induction works.?
Product Images Sourced From Amazon.com
The post What is an induction hot plate? appeared first on Blogtrepreneur – For Busy Entrepreneurs.